Gardening Tips
Gardening Tips – March 2023
2023 LSU AgCenter SuperPlants
Blue Daze (Evolvulus)/Dwarf Morning glory is a low-growing, shrubby bedding plant that loves summer heat and sun. Neither insects nor diseases bother this plant, whose grayish foliage and clear, blue flowers add a cool note to the garden. The flowers tend to close up in the afternoon during the intense heat of midsummer, but the plants stay neat, attractive and free from pests from the time you plant them until the first freeze. Looks good in arrangements and in ground.
Blue My Mind (Evolvulus)/Dwarf Morning Glory is a new improved cultivar, more compact with more blooms, bluer than Blue Daze. It is used in front of landscape and as a spiller in containers. Heat and drought tolerant but water when needed. Profuse blue blooms, little fertilizer in spring prefers full sum. Does not tolerate frost.
Cinnamon Girl Distylium is an easy care, evergreen shrub for foundation plantings. Distylium is a native of China and a member of the witch hazel family. The cultivars used today are a cross between two species: Distylium racemosum with dark green foliage and Distylium myricoides that adds the interesting growth architecture. It has gorgeous blue-green foliage on wide-spreading, horizontally arching branches that grow in layers, giving it a swirling appearance. They are cold-hardy to plant hardiness Zone 6b. They also are heat and drought tolerant, can grow in either full sun or shade and display no major insect or disease problems.
Cinnamon Girl, was introduced in 2016 and has smaller leaves, making it a great little leaf boxwood and dwarf yaupon replacement. New growth is red-purple that matures to blue-green foliage and has a spreading-swirling habit that can be massed as a compact hedge or tall ground cover. It grows 2 to 3 feet tall by 4 to 6 feet wide and is the most cold-hardy, surviving to Zone 6b.
Several cultivars available now include Blue Cascade, Cinnamon Girl, Coppertone, Emerald Heights, Linebacker and Vintage Jade, each with its own unique characteristics. Names give away the color hues. They are all adaptable to the Louisiana landscape. They produce red-maroon flowers in late to early spring, but flowers are not showy. Distylium require minimal attention. Most grow 4 feet tall by 8 feet wide and are excellent for hedge selections because they tolerate heavy pruning. They hold beautiful foliage all year and do well in USDA hardiness zones 7-9, but some go as low as Zone 6b.

Peggy Martin Rose also known as the Katrina rose is a multi-stemmed, deciduous, woody vine with a twining and trailing growth habit. It features showy clusters of fragrant, deep pink flowers and dark green foliage and is thankfully thornless. This rose is an excellent choice for vertical growth and for trellising. Its dainty pink flowers grace the archways of many a walking path across the Gulf South.
The rose produces clusters of small flowers in early spring and can rebloom in the fall. The blooms repeat, but do not continuously bloom. These semi-thornless, climbing roses are often planted along fence lines and trellises and can grow 6 to 15 feet in height and width.
The roses should be planted in full sun for the best flower production. Roses are generally heavy feeders and can be fertilized with a rose or complete slow-release fertilizer in the spring and again in the fall. Liquid fertilizers can be used more frequently. Plants can be pruned for shaping or to remove dead canes and vines in late winter or after they bloom in spring.
Peggy Martin roses are climbers and should be provided a support to grow on, as they spread widely. They can be secured to a support and trained to grow up and over fences, trellises or walls. This rose has few pests and diseases to worry about. Supplemental irrigation and watering during times of drought is recommended.
Cuttings root easily, use a rooting hormone to improve rooting success; follow label instructions carefully. Use a stick or pencil to make a hole, place the cutting in the soil and then firm the soil around the stem. Water in well, keep the soil moist but not soggy. You can help maintain the humidity for the cutting by putting a clear plastic bag over the pot. Roses take six to 10 weeks to root and can be placed in larger containers or outdoors when rooted.
I have had success layering or tip rooting this rose. Let a flexible rose cane reach the ground or bend it to the ground, pin cane (about 6-12 inches, may be shorter or longer) using wire to keep the cane in contact with the soil, cover with pine straw/mulch or leaves and wet the area. The buried cane will develop roots and can be separated from the mother plant for a new rose.
Suncredible Saturn Sunflower (Helianthus Hybrid) is an everblooming sunflower that does not need to be deadheaded to continue blooming all summer to frost. This warm season bedding plant is heat & drought tolerant. Full sun, dry to moderate soil conditions needed. Saturn attracts bees and butterflies and is an exceptional plant. Position this tall plant at the back of the garden bed. It has mounding habit, standing 2-4 ft tall. Large 4inch blooms with golden yellow petals and a rust orange eye provide a pop of color in the landscape. Use in containers as a thriller, for mass plantings and for Specimen planting.
*Most information taken from LSU Hammond Research Station, Articles by Heather Kirk Ballard, LSU AgCenter, Consumer Horticulturist & Dan Gill, LSU AgCenter, (Retired )Consumer Horticulturist. Visit, lsuagcenter.com. Look for LSU Super Plants at your local Garden Centers.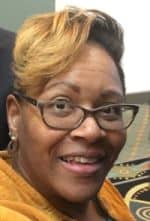 By Karen Blackburn