Gardening Tips
Gardening Tips – December 2022
The Real Meaning of Flowers and Plants during the Holiday Season
Plants have been a symbol of the holiday season for generations, whether it is flowers or foliage.
Decorating indoors and outdoors with holiday flowers and foliage can make for a very pretty and elegant holiday home.
Poinsettia is the first flower many of us think of for Christmas. The red leaves of the poinsettia are known as bracts. This tropical is native to Mexico. It is said to be a symbol of the Star of Bethlehem, which led the three magi, or wisemen, to the place where Christ was born. Poinsettia's red leaves signify the blood of Christ and its white leaves symbolize the purity of the Son of God. A Mexican legend tells of a girl who had only weeds to offer as a gift to Jesus on Christmas Eve. When she brought the weeds into a church, they blossomed into the red plants we know as poinsettias.
Christmas Cactus is popular for the holidays and was a favorite house plant for the season in previous years. Christmas cactus, Schlumbergera bridgesi, is distinguished from the Thanksgiving cactus by its rounded leaves with blunt tips. Flowers are red with a purple tinge in the center.
Amaryllis and Paperwhites narcissus are both bulbs. If forced planted indoors in August, bloom indoors around the Christmas holidays. Amaryllis is a great Christmas flower. They make good holiday gifts. The flowers bloom red to pink, white and combinations of strips. You can put them out in your garden and grow them where they will bloom in Spring. Paperwhites are fragrant.
The red and green shades of the Holly represents the two most popular colors of the holiday season. A Holly plant's pointed green leaves are said to symbolize the crown of thorns worn by Jesus, while the red berries signify the blood he shed.
Norfolk Island Pine are lovely trees make the perfect table-top Christmas tree for offices, apartments, or anywhere a large tree just won't do. A study by NASA found that Norfolk Island Pines purify the air indoors by removing VOCs (volatile organic compounds).
Other shrubs, flowers and foliage popular to our area such as camellias, magnolia leaves and many others make excellent holiday decorations.
While Hannukah is not celebrated at the same time each year. It is appropriate to use flowers to celebrate the season. A variety of white and blue flowers are frequently used in Hanukkah floral arrangements. Blue is associated with, Divinity, Peace and Tranquility. White is linked with the themes of Purity, Cleanliness; and Light.
Hannukah arrangements are a combination of: White lilies, White carnations, White roses, White alstroemeria, Blue delphinium and Blue hydrangeas.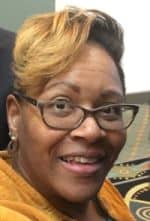 By Karen Blackburn