Gardening Tips
Gardening Tips – March 2022
Super Plant Roses
In a special ceremony at the White House Rose Garden, former President Ronald Reagan declared the rose the National Flower of the United States of America in 1986. Only two roses have been chosen to date, as part of the Louisiana Super Plant Program. They are the Drift Rose Series and Belinda's Dream.
Drift Rose is a summer flowering shrub chosen as a Louisiana Super Plant in Fall 2013. Drift roses are a wonderful series of low-maintenance roses for the Louisiana landscape. These low growing shrubs are a cross between full-sized groundcover roses and miniature roses from the same Rose Breeder who gave us the 'Knock Out' series of landscape roses. Drift roses have all the benefits of Knock Out roses but are smaller.
The low, spreading habit of Drift roses makes them perfect for small gardens and combination planters. Use them in the landscape to add color from April through October. Drift roses come in a multitude of colors represented by their names; Pink Drift, (pink with faded center), Coral Drift, Red Drift, Peach Drift, Apricot Drift, Sweet Drift (clear pink), Lemon Drift (yellow), White Drift and Popcorn Drift (whitish yellow).
Growing information:
Full sun
Grows 14-16" tall by 12-14" wide
Minimal pruning to maintain shape
Space 12" apart
Fertilize with balanced fertilizer or Rose formulated fertilizer after the first wave of growth.
Moisten soil before fertilizing
Border plantings
Container plantings
Belinda's Dream Rose is a summer flowering shrub chosen as a Louisiana Super Plant in Fall 2011. Belinda's Dream is one of the best roses for Louisiana landscapes. This shrub rose is a cross between roses 'Tiffany' and 'Jersey Beauty'. It has an attractive shrubby growth habit and excellent disease resistance. May have some blackspot in wet cool temperatures but won't be adversely affected. Bushes are fast growing and reach heights of 5-6 feet with an equal spread, but they can be easily maintained at 4 feet. The flowers are medium-pink and fully double with the form of hybrid tea roses. The foliage is full and blueish green. Fragrant blooms are larger than most landscape roses and produce spring through fall.
Growing Information:
Full sun
Provide good drainage
Mulch
Space 4' apart
Light pruning
Use as a specimen plant
Use as a hedge
Use as cut flower
Find Super Plant Shrub Roses at plant sales, local and online Garden Centers.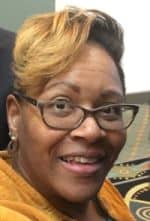 By Karen Blackburn