Gardening Tips
Gardening Tips – February 2022
Winter to Cool Season
This month, continue to protect tender and tropical plants during freezing temperatures. Water plants especially if the soil is dry. Bring potted and hanging plants inside a garage, greenhouse or protect with plant coverings or plastic. Mulch in-ground plants with straw or leaves. Do not leave mulch covering plants for more than a few days. Make sure plants do not come into contact with freezing coverings like plastic. Make a tent around tender plants if possible. Uncover plants in the morning or when temperatures are above freezing. Plants could become too hot and wilt or die once the sun comes up and temperatures rise. How can you tell when plants have been damaged by frost or freezing temperatures? You may not be able to tell right away. Leaves may turn dark even black, wilt or look washed out from freeze damage. Damaged leaves eventually drop but stems may still be damaged. Trim stems back just past any damaged tissue after all threats of winter frost have passed.
Evergreen trees, like live oaks, hollies, Southern magnolias, cherry laurels and loquats continue to look green and provide structure for the Southern Garden. Evergreen shrubs like azaleas, Indian hawthorns, gardenias, hollies, camellias and viburnums keep our gardens looking green as well. All winter shrubs produce large, flamboyant flowers that brighten our landscapes from December through March. Other winter bloomers that offer fragrance are: sweet olives (Osmanthus fragrans), leatherleaf mahonia (Mahonia bealei) and winter honeysuckle (Lonicera fragrantissima).
Louisiana irises grow from October through April. Other winter-growing herbaceous perennials include calla lilies (Zantedeschia aethiopica), Easter lilies (Lilium longiflorum) and acanthus (Acanthus mollis). These plants provide rich, green foliage and textures in the winter landscape. Fertilize this month.
Spring-flowering bulbs grow through the winter in Louisiana, providing patches of spiky, upright green foliage. Fertilize then this month. The foliage of spring bulbs, like narcissuses, snowflakes and Dutch iris, as well as many more are winter hardy, Open flowers may freeze damage if temperatures reach the mid-20s. Some narcissuses, such as paperwhites, bloom during the winter months. Should a hard freeze threaten, harvest the open flowers to enjoy indoors. The mother plant will not be damaged.
Colorful, cool season bedding plants, such as pansies, petunias, violas, dianthus, alyssum, snapdragons and many others provide abundant and vibrant color for the winter flower garden. Although the best display is seen in spring (late February through early May), enough flowers are produced during normal, mild winters to dress up the landscape beautifully. Like cool-season vegetables and herbs, you can continue to plant cool-season bedding plants through February or early March. Cool season bedding plants should be planted from October through February. For the best floral display, plant them before the end of February.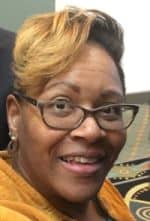 By Karen Blackburn