Gardening Tips
Gardening Tips – December 2021
Plants That I Have Known and Loved
PLANT LIST
From talk by Dan Gill, Horticulturist, Garden Columnist, Radio host
presented to the Master Gardeners of Greater New Orleans
Limelight Hydrangea, Hydrangea paniculata 'Limelight', large deciduous plant, white blooms, pinkish with age, lose leaves in winter, good drainage, don't over water, trim Feb/March. Likes heat/humidity
Sorbet Viola, LSP(Louisiana Super Plant) has more flower power than pansy, they have whiskers as opposed to faces of pansy. Good for containers, tough plant.
Bandana Lantana, LSP butterfly plant, neat and compact growth, as opposed to typical Lantana, dies down in winter.
Drift Roses, compact, low, spreading habit, LSP, minimal pruning late Jan/Feb and Aug/Sept. Fall is a great time for everblooming roses,
Vitex, small tree, blue flowers, blooms in July for about 5 weeks, trim old flower clusters and they'll bloom again in Aug/Sept, tough resilient, drought tolerant, shape as shrub or small tree, pollinators love it. No major insect of disease problems.
Cleome 'Senorita Rosalita' LSP, no spines, no seeds, smaller more numerous flowers, pale lavender, purple, pollinators, trim occasionally.
Blue Pea Vine, deep cobalt blue, produce all summer, annual vine, dies in winter, easy to maintain. Does not reseed, easy to maintain.
Luffa Gourd, ornamental, edible, useful, nice yellow male flowers, female flowers make fruit called gourd. When fruit is about 8 inches like a cucumber can be harvested, fried breaded, tastes like okra.When fruit turns brown, strip off skin to harvest luffa sponge for baths, use as dishrag, lasts a long time.
Hyacinth Bean, Dolichos lablab produces vigorous vine, pink flowers can be picked dropped in salads, purple seed pods harvested when flat, great to eat vegetable platter or with dip.
Carolina Yellow Jessamine, Gelsemium sempervirens, golden yellow blooms in February with rich fragrance when not a lot is blooming. Bees swam this plant. Grows 20-25 feet; can be trained on fence, prune regularly to keep bushy.
Coral Honeysuckle, Lonicera sempervirens, vine has no fragrance, pollinator for hummingbirds, orange/yellow flowers with yellow face signals birds, foliage is blueish green with slivery backing, evergreen long lasting flowers, young plants bloom in early summer, old plants bloom intermittently all summer. Stays attractive through the winter.
Argentine Trumpet Vine, Clytostoma callistegioides, tropical vine, freezes back in winter. Reliable in New Orleans areas, lavender/ purple flowers with dark purple veins, blooms through summer in full sun and partial shade.
Mandevilla, Mandevilla x amoena 'Alice du Pont' old cultivar, largest deep pink flowers, not reliably hardy to cold. Grows and blooms until frost. Dan plants it every year.
Goldstrum Black Eyed Susan, Rudbeckia fulgida 'Goldstrum', tough and resilient, dies back in fall, cut back hard, provides green carpet in winter, comes back in spring and yellow flowers in summers. Pollinators, Cheerful country feel.
Powis Castle Artemisia, Artemisia 'Powis Castle' hybrid from England, enjoys our long hot humid summers. Silver foliage. Cut back hard 6 inches to the ground in Feb. every year. Will come back full.
Hinkley's Columbine, Aquilegia chrysantha few columbines are perennial for us. About 3 yrs or so, Golden yellow, blooms in spring, find at New Orleans Botanical Gardens at the plant sales. Seeds freely in your garden.
Chinese Forget-me-not is an annual, scatter seeds in your yard now for transplants, true blue flowers, fade aways cool season annual
Gold Jewels of Opar, Talimum paniculatum 'Kingswood Gold' comes in green and chartreuse foliage, pink flowers in late afternoon, form seed pods that are rich ruby red. Limon is another cultivar found, rich chartreuse foliage. Re-seed easily around your garden, variegated form is sterile,
Indian Pinks, Spigelia marilandica, attracts hummingbirds, red tubular with bright yellow face, blooms March/April and again in late summer. Year after year bloom. Perennial, semi shade, re-seeds in woodland area and spreads.
Hardy Hibiscus Mallow, Hibiscus moschuetos, easy to grow, huge, Red, Pink, White, flowers, Luna series, compact flowers all summer pollinators love it, grows in soggy situations, caterpillar problem, puts holes in foliage but will not harm plant.
Variegated Maiden Grass, Miscanthus sinensus 'Variegatus' variegated leaves that are white will grow in dappled shade or full, fine texture white leaves, cut back in Feb. gorgeous all summer, no insect of disease problems.
Pink Muhly Grass, Muhlenbergia capillaris, grass for pink flower clusters rather than foliage. Sept/Oct. evergreen unlike other grasses cut back hard every other year. Grasses like Nitrogen so every year in summer produces large robust plants.
Caitlin's Giant Ajuga, Ajuga reptens 'Caitlin's Giant' showy crown rot problem, use sparingly in small areas, lovely flower spikes, rich purple foliage, send out runners,
Purple Dancing Ladies Ginger, Globba Winitii, goes dormant in winter, Spring/summer comes up through dangling spikes of purple and yellow, well-behaved Ginger.
Strawberry Geranium or Strawberry Begonia, Saxafraga stolonifera, low growing under 6 inches, flowers come in April, white flower spikes, dark green silver veins leaves, underside is reversed, slowing spread, never invasive, plant where you can admire, does well in shade, loves moisture. Dan plants around a dripping faucet,
Ligularia, Farfugium japonicum, shade loving, variety of cultivars, giant form, variegated etc. yellow blooming, bold foliage. No other plant has yellow shade bloomers, late summer and fall, long lived perennial. Contrasts well with ferns,
Louisiana Iris, popular around the world, native, grow by water or boggy habitat or in average garden beds., amazing display of rainbow colors. No other Iris comes in colors like Louisiana hybrid.
Redbud,
Cercis canadensis 'Forest Pansy', burgundy color in Spring. Fades bronzy green as we heat up pea shapes lavender flowers, small native tree for landscape.
Mahonia 'Grape Holly', holly-like leaves fragrance, yellow flowers, January bees all over it, clusters of purple/blue berries appear.
Buttonbush, Cephalantus occidentalis, (Cephalanthus means head) globe shaped, white, pollinators (butterflies/bees) love it, will grow in standing water, average soil as long as you irrigate it. Blooms all summer, get big (6, 8-10 ft tall) limb it up as it gets older,
Itea, Itea virginica, light scent, 3-5 ft tall, deciduous, clusters of white flowers, turns vivid colors into November. Native plant.
Chinese Fringe Tree, Chionanthus retusus. covers itself with white flowers in the spring, showy, attract pollinators, fast growing, tough, out grows our native, Turns brilliant yellow colors in fall in December.
Japanese Flowering Apricot, Prunis mume 'Peggy Clark' blooms Apricot/Pink color in spring about March/April, reminds you of a Japanese flowering cherry.
Harlequin Glorybower, Clerodendrum trichotomum, Tropical looking plant will never be damaged by cold or freezes. Heart shaped leaves smell like peanut butter when you rub them in summer, May/June clusters of white flowers, fragrant attractive to moths and butterflies, after flowers fall off Fruit dark blueish turquoise, starfish dark pink calyx,
Snowflakes, Spring flowering bulb, each white flower has a little green dot on it. Blooms reliably without pampering.
Caladium 'Florida Sweetheart', shade, low growing intensely colored pretty pink.
Variegated Shell Ginger, sunny to partly, shady shell ginger grown more for its foliage than its' foliage, Blooms if winter is mild and if not cut back. Blooms on foliage from the year before. Cut back if damaged to the ground.
Indigo, shade loving, deciduous plants, compound leaves, flowers like pink wisteria. Summer season 2-21/2 ft tall
Purple King Achimenes, Achimenes 'Purple King' tough will come back royal purple flowers all summer in shady areas, Dan digs the rhizomes and stores them in winter,
Chinese Ground Orchid, Bletilla Striata, hardy perennial new growth around Feb blooms April/May cut back when the foliage gets ugly, comes back to bloom year after year, this plant will not die.
Blue Walking Iris, Neomarica caeulea. Showier and hardier than typical Walking Iris. Blooms in May, comes back year after year, incredible cut flowers arrangements.
Photos courtesy of Dan Gill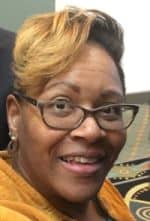 By Karen Blackburn