Gardening Tips
Gardening Tips – October 2021
Autumn Color with Super Plants 2021
Gulf Coast muhly – or pink muhly grass (known botanically as Muhlenbergia capillaris), is one of the most stunning grasses in the fall landscape in Louisiana. This coastal native ornamental grass has received a considerable amount of attention the past few years. Muhly grass becomes quite a showstopper in the landscape during fall. When other ornamental grasses are drooping and foliage is looking bad, this native produces attractive, green, fine-textured foliage that will be covered with a pink cloud of wispy flower heads. Flowering usually begins in late September and continues through November. The flowering effect is amplified when the grass is planted in large masses. By late summer, a mature planting of muhly grass will grow to about 30-36 inches tall with a spread of 3-4 feet. Muhly grass is a hardy perennial around the state. It should be pruned in late winter just prior to new foliage growth by reducing the plant height by two-thirds. This allows room for the new season's growth. Other than pruning, light fertilization is beneficial. Plants need a well-drained soil but are adaptive to many soil types and will acclimate well in many typical landscape settings. Fertilizer should be applied in early spring. Provide full sun and only minimum irrigation. Muhly grass is one of the drought-tolerant grass species.
Supertunia Mini Vista Indigo Supertunias are epic and bold. This petunia series is an award winner and bestseller in garden centers across the U.S. This fall, the LSU AgCenter is adding Supertunia Mini Vista Indigo to the cool season bedding plants on the Louisiana Super Plant list. It joins Supertunia Vista Bubblegum, which was named a Super Plant in 2017. Both are outstanding cool season annual bedding plants for all of Louisiana. Petunias are one of the most popular annuals in home gardens. new breeding has improved their heat tolerance. Supertunias are easy-care plants that need little routine maintenance. They grow best in full to partial sun, and they perform well in many types of soils as long as they are well drained. Petunias prefer an acidic soil in the pH range of 5.5 to 6.5. Plants grow to an average height of 6 to 12 inches and can trail up to 2 to 3 feet. Space plants in the garden at a 12-to-24-inch spacing. Mulch with pine straw, leaves or pine bark to help maintain a clean appearance of the landscape bed, minimize moisture loss and help control weeds. Petunias do well in both landscape beds and in container plantings. Plants will produce the most flowers if an application of controlled-release fertilizer is incorporated into the soil at the time of planting for both landscape and container plantings. Petunias in containers will need to be fed more regularly, as nutrients leach from the containers with every watering. You can feed with a liquid fertilizer every 14 days, or you can apply a controlled, slow-release fertilizer about every two months. Supertunias have a vigorous growth rate with a mounding, trailing habit. Petunias have been used for their beautiful flowers and colors in the landscape to attract pollinators such as butterflies and hummingbirds. Supertunias are continuous bloomers and are self-cleaning, meaning they do not have to be deadheaded to encourage new blooms. Plants are most commonly used as an edging plant or groundcover in the landscape and as filler and spiller in container plantings. They are also excellent selections for hanging baskets. If your plant begins to look thin, leggy or a bit tired, use a sharp pair of pruners or scissors to trim back up to one-third of the plant. After trimming, apply a water-soluble fertilizer to provide plants a jump on new growth and to encourage branching and robust flowers.
Supertunia Vista Bubblegum and Supertunia Vista Mini Indigo are two of Louisiana's most durable petunia varieties. They both look great when mass-planted in the landscape bed for a striking display of color. Bubblegum is a vibrant pink, while Indigo offers shades of purple. Both petunias work equally well in containers and hanging baskets where the flowers can cascade over the edges. Always plant the transplants at the original cell pack or pot depth. Fall plantings of petunias overwinter well and provide blooms until late May. Late winter- and early spring-planted petunias normally last only until early June, but if the weather cooperates, the more heat-tolerant petunias, like Supertunia Vista Bubblegum and Supertunia Mini Vista Indigo can survive summer successfully.
There are eight series of Supertunias on the market and they are categorized by their flower and foliage sizes. The Supertunia Charm and Mini Vista series have miniature flowers with a global trailing habit of 2 feet and 4 feet, respectively. The Supertunia Trailing series has medium-sized flowers with a 6- foot trailing habit. Supertunia, Supertunia Double, Supertunia Picasso and Supertunia Vista all have large flowers and trail up to 4 feet. Supertunia Giant has even bigger flowers with a vigorous trailing habit of 6 feet.
Supertunia hybrids are available at garden centers this fall. The newest cultivars offered are Honey, Really Red, Picasso, Latte, Royal Velvet, Bordeaux, White, Limoncello, Raspberry Rush, Lovie Dovie, Trailing Strawberry Pink Veined, Black Cherry, Daybreak Charm, Blue Skies, Trailing Silver, Giant Pink, Trailing Blue Veined, Trailing Rose Veined, Royal Magenta, Bermuda Beach, Mulberry Charm and Trailing Blue. Look for the Double petunia hybrids, Priscilla and Sharon.
Louisiana Super Plants are found at our local nurseries, garden centers and on-line sources. To find more information on the Louisiana Super Plant program visit; LSUAgcenter.com and type in Louisiana Super Plants.
The information in this article was taken from two articles written by LSU Agcenter Horticulturists and Researchers, Allen Owings (Ret.) and Rick Bogren on Muhly grass and Heather Kirk-Ballard, LSU Horticulturist on Supertunias.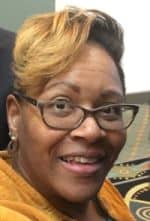 By Karen Blackburn