Gardening Tips
Gardening Tips – May 2021
LOUISIANA SUPER PLANTS
The Louisiana Super Plant program began in 2009 with the first introduction of plants launched in 2010. LSU Agriculture Center Plant Specialists, Landscape and Horticulture Industry specialists collaborate to choose plants that have been tested for several years of observations and evaluations for durability in the Louisiana Landscape. Plants are selected 1-2 years before release to the public and must be able to perform well for North and South Louisiana gardens.
2021-Louisiana Super Plants are:
Beacon Impatiens
Suncredible Yellow Sunflower
Muhly Grass
Supertunia Mini Vista 'Indigo'
Now is the time to plant warm season plants. I have chosen to highlight this years' warm season LA Super Plants. See full list below.
Suncredible Yellow Sunflower is a full sun annual with yellow flowers and brown center. Blooms from planting to frost It is heat and drought tolerant. Blooms are bigger than other sunflowers. Sunflowers are native to America and disease resistant. Fertilize at planting and mid-summer. Plant has medium height 24-36" X 20-32" Deadheading is not needed but the plant will bush if deadheaded. This plant may be used in container planters as a thriller, cut flower in ground or fence. Bees and butterflies love this plant, and it is Deer resistant.
Impatient Beacon series is a full shade plant but can take some sun. Plant in landscape borders or in mass. Creates huge mounds in a variety of vibrant colors such as pinks, oranges, white. This plant will grow 12" X 12-16". This plant is resistant to disease. Not prone to downy mildew issues. Deer like these plants but they are resilient.
Warm-Season Bedding Plants
Salvia – Evolution White
Sunflower Suncredible Yellow 
Look for Louisiana Super Plants at your local nurseries and on-line sources. Visit our website @ www.LSUagcenter.com search for LA. Super Plants.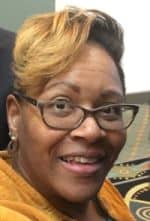 By Karen Blackburn