Gardening Tips
Gardening Tips – August 2020
Tropical Gardening
Tropicals are plants which are native to the tropical regions of the world or plants which grow naturally in tropical climates. A tropical garden requires ample rainfall or a good irrigation, sprinkler system for watering. Tropicals require heavy feedings of fertilizer, heavy mulching to maintain moisture, cool plant roots and suppress weeds. A tropical garden resembles a tropical forest. Tropical gardens have layers of large leaves in bold colors and patterns. Choose plants with large and shiny leaves. Banana plants, elephant ears and palms are typical of tropical gardens. Ferns, vines and mosses are typical also. Plant groupings should be thick with large flowers and colorful bracts that bring to mind tropical gardens and draw attention. Cover every surface with vegetation and mulch. Color, texture and form are the elements which are key to a tropical garden. Use gingers, angel's trumpet and datura, moon flowers, Tropical salvias, bromeliads etc.
A tropical garden has lush and lavish foliage in all shades of green, incorporate contrasting textures between large leafed plants, vines and lacy ferns. A water feature is a must. A small fountain or stream helps to give a sense of coolness to a tropical garden in the hottest summer. Fragrance is important in bringing in all of the senses by evoking memories.
Focus on foliage, surround yourself with dense plantings on multiple levels from towering trees to ground covers of varying heights. Use hanging baskets, raised beds and elevation to achieve a sense of a cozy enclosure of plants. This provides a sense of serenity and rejuvenation. Tropical gardens should draw you in and make you feel peaceful and calm.
Use bright, hot colored plants with blooms that accent and evoke thoughts and memories of exotic birds. Blooms attract various birds like hummingbirds, butterflies, bees and other insects to the garden.
Tropical plants do well in our New Orleans heat, humidity and summer rain but a sudden freeze can cause tropical plants to die back, sustain damage or kill tropical plants in winter. Thick mulching will help insulate tender vegetation from cold damage.
Palms, elephant ear (alocasia and colocasia), banana plants, bromeliads, orchids, gingers, vines, rubber plants, split leafed philodendron, coleus, caladiums, crotons to name a few. Visit local, family owned and specialty nurseries for good Tropicals and unusual plants.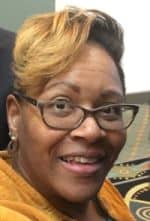 By Karen Blackburn